<!End code-->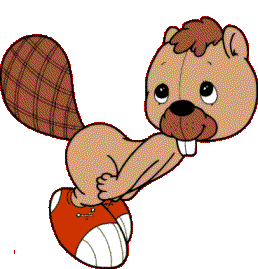 Howdy from "Bucky"!


Cliquetez ici pour traduire cette page au Français
When prompted, copy http://trulycanadian.50megs.com/index.html
to translate the entire page.

Is your website "truly" Canadian? If so you could win
the Truly Canadian web site of excellence award!
What are we looking for? It's pretty simple...

*Visible Canadian content
*Ease of site navigation
*Visual Appeal

If you feel your Canadian web site meets these qualifications
please submit your info for consideration. We also accept
Canadian business sites for inclusion in the directory.
If you do decide to list your site, please place the button below
on your web site and link it back to http://trulycanadian.50megs.com/
Any site that joins the webring will also be considered for the Award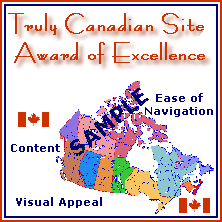 We have welcomed

since March 28/01